Over 20 year-expertise in First and Advanced tests of Cambridge University
MATRÍCULA CURSO 2019-2020: Comienzo el 9 Septiembre (lunes a jueves de 11.00 a 12.30h, 17.00-20.00h)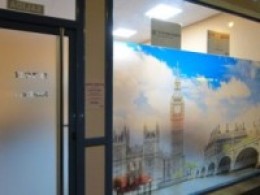 Cambridge English Exam Preparation Centre. Bilingual Teacher and Cambridge English Teacher Advisor with Proficiency Certificate. Solo 6 alumnos por clase.
Cursos para niños (Primaria con apoyo real semanal de la asignatura Science)
Curso para jóvenes (preparación P.E.T for Schools y First for Schools)
Cursos para adultos (nivel B1 o P.E.T, nivel B2 o First, nivel C1 o Advanced, English in the workplace y Business English)
far more prepares candidates for Cambridge English Qualifications

https://www.cambridgeenglish.org
Felicidades a los alumnos de Advanced (convocatoria Marzo y Junio ) y a los alumnos de First (convocatoria Junio), por sus excelentes resultados.